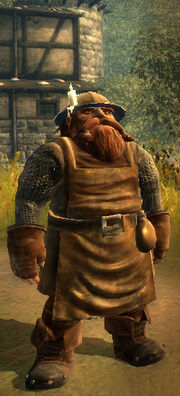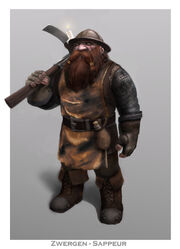 The sapper is an extremely versatile mercenary. He is familiar with axes and maces and knows how to forge all kinds of useful items. He usually wears a long leather apron over his chain mail, like a second skin.
Magic Type
Edit
None
Attributes
Edit
Base Values
Edit
Bonuses/Penalties
Edit
Combat Talents
Edit
Special Abilities
Edit
Recipe Book
Edit
Equipment
Edit
Ad blocker interference detected!
Wikia is a free-to-use site that makes money from advertising. We have a modified experience for viewers using ad blockers

Wikia is not accessible if you've made further modifications. Remove the custom ad blocker rule(s) and the page will load as expected.