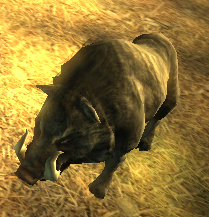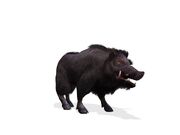 Wild boars are common throughout the forests of Kosh. They will eat almost anything and can react aggressively towards humans. They tend not to be particularly big, but their tusks can inflict horrific wounds.
Statistics
Edit
Animal Lore
Edit
(Difficulty Increase: 1)
Ad blocker interference detected!
Wikia is a free-to-use site that makes money from advertising. We have a modified experience for viewers using ad blockers

Wikia is not accessible if you've made further modifications. Remove the custom ad blocker rule(s) and the page will load as expected.